Archive for the 'Privacy' Category
In a sentence, Anupam Chander's The Electronic Silk Road contains the good, the bad and the ugly of the modern interconnected and globalized world.
How many times do we use terms like "network" and "global"? In Professor Chander's book you may find not only the meanings, but also the possible legal, economical and ethical implications that these terms may include today.
It's well known that we are facing a revolution, despite of recent Bill Gates' words that "The internet is not going to save the world". I partly agree with Mr. Gates. Probably the internet will not save the world, but for sure it has already changed the world as we know it, making possible the opportunities that are well described in The Electronic Silk Road.
However, I would like to use my spot in this Symposium not to write about the wonders of the Trade 2.0, but to share some concerns that , as a privacy scholar, I have.
The problem is well known and is connected to the risk of the big data companies, that base their business model on consumer-profiling for selling advertisement or additional services to the companies.
"[T]he more the network provider knows about you, the more it can earn" writes Chander, and as noted by V. Mayer-Schönberger and K. Cukier in their recent book Big Data, the risks that could be related with the "dark side" of the big data are not just about the privacy of individuals, but also about the processing of those data, with the "possibility of using big data predictions about people to judge and punish them even before they've acted.".
This is, probably, the good and the bad of big data companies as modern caravans of the electronic silk road: they bring a lot of information, and the information can be used, or better processed, for so many different purposes that we can't imagine what will happen tomorrow, and not only the risk of a global surveillance is around the corner (on this topic I suggest to read the great post by D. K. Citron and D. Gray Addressing the Harm of Total Surveillance: A Reply to Professor Neil Richards), but also the risk of a dictatorship of data.
This possible circumstance, as Professor Solove write in the book Nothing To Hide "[…] not only frustate the individual by creating a sense of helpness and powerlessness, they also affect social structure by altering the kind of relationships people have with the institutions that make important decisions about their lives."
Thus, I guess that the privacy and data protection ground could be the real challenge for the electronic silk road.
Professor Chander's book is full of examples about the misuse of data (see the Paragraph Yahoo! in China), the problem of protection of sensitive data shared across the world (see the Paragraph Boston Brahmins and Bangalore Doctors), the problem about users' privacy posed by social networks (see Chapter 5 Facebookistan).
But Professor Chander was able also to see the possible benefits of big data analysis (see the Paragraph Predictions and Predilections), for example in healthcare, thus is important to find a way to regulate the unstoppable flowing of data across the world.
In a so complex debate about a right that is subject to different senses and definitions across the world (what is "privacy" or "personal data" is different between USA, Canada, Europe and China for example), I find very interesting the recipe suggested by Anupam Chander.
First of all, we have to embrace some ground principles that are good both for providers and for law and policy makers: 1) do no evil; 2) technology is neutral; 3) the cyberspace need a dematerialized architecture.
Using these principles, it will be easy to follow Professor Chander's fundamental rule: "harmonization where possible, glocalization where necessary".
A practical implementation of this rule, as described in Chapter 8, will satisfy the different view of data privacy in a highly liberal regimes and in a highly repressive regime, pushing the glocalization (global services adapt to local rules) against the deregulation in the highly liberal regimes and the "do no evil" principle against the oppression in the highly repressive regime.
This seems reasonable to me, and at the end of my "journey" in Professor Chander's book, I want to thank him for giving us some fascinating, but above all usable, theories for the forthcoming international cyberlaw.
November 3, 2013 at 4:10 am
Posted in: Privacy, Privacy (Consumer Privacy), Privacy (Electronic Surveillance), Symposium (The Electronic Silk Road), Technology
Print This Post
No Comments
The Life of Pi presents an epic journey that a boy survives by maximizing spiritual strength in the most adverse circumstances. Called Pi, the boy harnesses curiosity, spirituality, and love to go through his adventurous "international" journeys through religions, cultures, and most notably nature with a stormy ocean.
In his new book The Electronic Silk Road: How the Web Binds the World in Commerce, Anupam Chander also narrates an epic journey that we must embark on in the digital age. Skillfully written with elegant prose, the book explores complex challenges posed by culture, politics, and technology associated with trade in information services.
As a boundless venue hosting trade in services, cyberspace turns out to be the ocean that Pi crossed. According to Anupam, it has enormous barriers blocking the freedom of trading information services in the global context. Culture matters. While some information services are totally fine in western societies, they may be seen as hostile to Islamic beliefs. Politics matters. It has resulted in information suppression in certain authoritarian countries. Technology matters. It facilitates the growth of information services. But it has been used to block trade in information services.
The great firewalls that exist in the electronic silk road best illustrate the difficulty of promoting trade in information services. As mighty as the storm and waves that Pi suffered on the ocean, they are utilized by repressive regimes to monitor, filter, and even shut down the Internet. In 2010 Google withdrew its operations from mainland China. This incident, as I understand from reading Anupam's book, is a shipwreck as serious as the one that Pi remembers as the darkest day of his life. But it is also a shipwreck similar to the one that Pi regards as a new journey into knowing himself, other beings with him, and the world or nature at large.
On the one hand, Google's retreat sounded the loudest alarm to the protection of freedom of information in repressive regimes. Nearly 1.3 billion Chinese citizens as well as many other fellow human beings are subject to cyberspace information suppression by authoritarian regimes. As Anupam bluntly reminds us, "[w]hen allied with willing Internet service providers, websites, software providers, and financial intermediaries, a government can gain an omniscience heretofore unknown." In the digital age, it is the cross-border information services that supply state-of-the-art technologies and abundant financial resources to the authoritarian regimes.
On the other hand, the Google incident calls for immediate and long-term interventions in order to reshape cyberspace as a sphere free of uncivilized surveillance. This journey to information freedom is, indeed, as arduous as the one that Pi experienced across the ocean and continents. Religion, language, imagination, dignity, and even capacity for love all play an important part contributing to Pi's triumph. The same applies to the journey toward information freedom. After all, people subject to information suppression live with (or without) different religions and speak different languages. Therefore, the capacity for a concerted effort to empower human dignity and love to address information suppression varies significantly across the world. Toward the end of book, Anupam hints that the World Trade Organization, an international institution that governs global trade both in goods and services, might be of little help to resolve this issue. Without any competent international organizations charting the map, the journey to the heaven of information freedom is destined to be a long and tricky adventure.
Reading The Electronic Silk Road together with The Life of Pi prompted me to think about issues that go beyond information suppression existing in repressive regimes. I realized that there are two major issues looming large in the digital age. While we enjoy the unprecedented freedom, convenience, and entertainment that digital technology can bring to us, we must ponder the dark side of digital technology and how the law should tackle it.
First and foremost, we can identify and understand the ways in which the ubiquity of information services can spawn profound problems. The Life of Pi conveys problems of this kind: hostility toward another religion and culture; indifference to other human beings deemed as inferior; and unwillingness to reciprocate others' good deeds (Richard Parker, the tiger who has a human name, runs into the nearby jungle without a glance back). All these problems remain for Pi, although he has miraculously made it to shore. Online information services have caused similar problems. For example, the websites hosting information services are rife with fraud. Shortly after I posted an advertisement on Craigslist for subleasing my apartment last fall, I received several emails through which the senders attempted to persuade me to deposit money into their bank accounts before they took over the lease. After doing a bit research about online fraud, I could not help asking myself why there are so many people who choose fraud as their jobs.
Thus, digital technology is a double-edged sword. It promotes free flow of information and provides the social glue to bind many people together to wage revolutions against repressive regimes (e.g., the Jasmine Revolution). However, it also wields the power to alienate many people from the social network of direct interactions, leaving them increasingly alone in their spaces of egoism. Today, the majority of people on the subway spend much of their time using their smartphones or tablets. They appear in the tangible public spaces, but they confine themselves to those machines connected with the Internet, enjoying the private fun of checking Facebook or Twitter, playing electronic games, reading news, shopping online, or watching YouTube videos. Digital technology has facilitated widespread use of emails and text messages, further reducing the occasions for face-to-face conversations, greetings, or smiles. Thus, these trends raise the question whether digital technology promotes engagement with others or reinforces the individual quest for solitude. A new book by Sherry Turkle, Alone Together: Why We Expect More from Technology and Less from Each Other, has a comprehensive and nuanced discussion about this tangled issue.
How should the law tackle the double-edged nature of digital technology? Law is critically important in this regard, because it informs people of what they can and cannot do. Anupam teaches us that core to the law regulating trade mediated via cyberspace is the protection of "the right of individuals to share and receive information." This core right prioritizes the "delivery and consumption" of information "regardless of frontiers" (p.202). His novel proposal that combines globalization together with harmonization of laws serves the full realization of this right.
But can celebration of the individual right to share and receive information offer means by which we can deal with the alienating effect of digital technology? In other words, does the language of rights really increase the consciousness of sharing information as it purports to? To some extent, it does. Anupam proves this with many vivid examples, particularly the Jasmine Revolution in which sharing information about freedom and democracy was the focal point. But as I discussed earlier and others' works have proven, digital technology has also driven an increasing number of people to withdraw from traditional means of communication and confine themselves to an egoistic world of isolation.
I believe the language of responsibility can play a big part in dealing with this problem. In my recent article entitled Copyright and Responsibility, I point out that law "regulates human affairs through rules that require people to enjoy their freedoms and exercise their rights in responsible ways." Responsibilities always come together with rights. Without the infusion with responsibilities, rights are meaningless. Persons are not only individuals but also social members of communities, countries, and the whole world. As social members, persons must not single-mindedly pursue only the realization of their individual rights. Rather, they should also constantly ask what responsibilities they should take on and how they can fulfill them in their social membership.
Anupam does mention the importance of responsibility. For example, he urges that Internet service providers follow the "Do No Evil" responsibility, which requires them not to collaborate with repressive regimes that suppress the free flow of information. Indeed, this responsibility is crucial. But should we also ask Internet service providers to take on more responsibilities to encourage people to spend slightly less time using computers, smartphones, or tablets and slightly more time interacting with others in various ways? In this sense, Internet service providers may have a responsibility to cultivate a healthy environment and culture for human interactions. A follow-up question is whether individuals should have the responsibility to spend slightly more time paying attention to others and their communities via computers, smartphones, or tablets.
Both The Life of Pi and The Electronic Silk Road prompt me to think more about the problems in the human world. The Life of Pi teaches me how a person can grow and mature through overcoming tough challenges and even evils. Anupam's The Electronic Silk Road teaches me how globalized human societies can continue to flourish through overcoming the obstacles caused by national boundaries and the self-centered energy embedded in each human being. Both The Life of Pi and The Electronic Silk Road celebrate the beauty of human spirituality and its power to deter selfishness and even evil.
November 2, 2013 at 2:35 pm
Posted in: Intellectual Property, International & Comparative Law, Privacy, Symposium (The Electronic Silk Road)
Print This Post
3 Comments
By Albert Wong and Valerie Belair-Gagnon, Information Society Project at Yale Law School
In a recent article in the Columbia Journalism Review, we reported that major US newspapers exhibited a net pro-surveillance bias in their "post-Edward Snowden" coverage of the NSA. Our results ran counter to the general perception that major media outlets lean "traditionally liberal" on social issues. Given our findings, we decided to extend our analysis to see if the same bias was present in "traditionally conservative" and international newspapers.
Using the same methods described in our previous study, we examined total press coverage in the Washington Times, one of the top "traditionally conservative" newspapers in the US. We found that the Washington Times used pro-surveillance terms such as security or counterterrorism 45.5% more frequently than anti-surveillance terms like liberty or rights. This is comparable to USA Today's 36% bias and quantitatively greater than The New York Times' 14.1% or the Washington Post's 11.1%. The Washington Times, a "traditionally conservative" newspaper, had the same, if not stronger, pro-surveillance bias in its coverage as neutral/"traditionally liberal"-leaning newspapers.
In contrast, The Guardian, the major UK newspaper where Glenn Greenwald has reported most of Snowden's disclosures, did not exhibit such a bias. Unlike any of the US newspapers we examined, The Guardian actually used anti-surveillance terms slightly (3.2%) more frequently than pro-surveillance terms. Despite the UK government's pro-surveillance position (similar to and perhaps even more uncompromising than that of the US government), the Guardian's coverage has remained neutral overall. (Neutral as far as keyword frequency analysis goes, anyway; the use of other methods, such as qualitative analysis of article tone, may also be helpful in building a comprehensive picture.)
Our extended results provide additional context for our earlier report and demonstrate that our analysis is "capturing a meaningful divide."
On a further note, as several commenters suggested in response to our original report, the US media's pro-surveillance bias may be a manifestation of a broader "pro-state" bias. This theory may be correct, but it would be difficult to confirm conclusively. On many, even most, issues, the US government does not speak with one voice. Whose position should be taken as the "state" position? The opinion of the President? The Speaker of the House? The Chief Justice? Administration allies in Congress? In the context of the Affordable Care Act, is there no "pro-state" position at all, since the President, the Speaker, and the Chief Justice each have different, largely irreconcilable views?
November 1, 2013 at 11:02 am
Posted in: Anonymity, Civil Rights, Culture, Current Events, Cyber Civil Rights, Government Secrecy, Politics, Privacy, Privacy (Electronic Surveillance), Privacy (Law Enforcement), Privacy (National Security), Technology, Uncategorized
Print This Post
10 Comments
Will we ever be able to go off-grid again? What do we gain and lose if not? These questions came to mind as I was reading Anupam Chander's Electronic Silk Road. The book is excellent. Indeed, these questions and the rest of this post's ideas would not have come to mind had he not set out how the Electronic Silk Road operates and might operate. And my questions are perhaps prompted by a good book that addresses much and better still opens the doors to the next questions. Chander makes a strong case for benefits of a modern silk road where trust and trade work together and promote "net-work" which he defines as "information services delivered remotely through electronic communications systems." This two way world facilitates labor shifted to Asia but also Google and Facebook spanning the globe with their services. His plea for new laws to address this change in trade makes sense. Our world of goods is fading to a world of digital things. Yet I wonder whether this new rule of trade maps to all the wonders we may want.
There may be unintentional irony here. Chapter One epigraph quotes Keynes "What an extraordinary episode in the economic progress of man that age was which came to an end in August, 1914!" Does trade stop war or at least make countries less likely to war against each other? Maybe. To get there Chander points out that, "the characteristics that permit net-work trade might be deployed to create a robust infrastructure for such trade: real-time information transfer, low information and other transactions costs, the ability of individuals around the world to collaborate, and electronic identification." But the same systems that may promote trade can lead to greater surveillance and repression.
In other words, the recent spying amongst countries may be a good thing. I fear greater coordination amongst countries rather than friction. Chander calls this issue "Stalinization—the imposition of the world's most repressive rules on cyberspace, in aggregated form." He acknowledges this point at p. 197. Nonetheless this greater connection and improved grid may be inescapable. The idea that local laws must balance global over-reach does not appear to address what happens when the big boys agree. The electronic silk road thus seems to kill the romance of the silk road.
The Silk Road evokes adventure, the ability to test, change identities, and yet somehow trade worked. Failure on the Silk Road or even mistakes or cheating could be hidden by moving from the Road to some other country. In that sense, a modern system of trade on a global scale seems to defeat the room for play that Julie Cohen has described in Configuring the Networked Self. To where would one go to experiment, reinvent, and rehabilitate? Even with greater freedom to communicate things can go awry. A WTO response may be futile if all agree on bad behavior. Public shaming of corporations may mean little when they are forced to comply. To be clear, I agree with much of what Chander offers and have hope that the mitigation he offers will take it root. At bottom it may be a faith that discourse and debate defeats evil in all forms. Part of me thinks this idea is true. Part wonders whether we have come that far from the days leading up to World War I or II. If not, tighter understanding and trade may do less than both Chander and I hope. Then again Chander may be setting us up for the next step in his ideas. I certainly hope so.
October 30, 2013 at 1:52 am
Posted in: Intellectual Property, Political Economy, Privacy, Symposium (The Electronic Silk Road), Technology, Trade, Web 2.0
Print This Post
3 Comments
Last week, Foreign Affairs posted a note about my book, The Electronic Silk Road, on its Facebook page. In the comments, some clever wag asked, "Didn't the FBI shut this down a few weeks ago?" In other venues as well, as I have shared portions of my book across the web, individuals across the world have written back, sometimes applauding and at other times challenging my claims. My writing itself has journed across the world–when I adapted part of a chapter as "How Censorship Hurts Chinese Internet Companies" for The Atlantic, the China Daily republished it. The Financial Times published its review of the book in both English and Chinese.
International trade was involved in even these posts. Much of this activity involved websites—from Facebook, to The Atlantic, and the Financial Times, each of them earning revenue in part from cross-border advertising (even the government-owned China Daily is apparently under pressure to increase advertising) . In the second quarter of 2013, for example, Facebook earned the majority of its revenues outside the United States–$995 million out of a total of $1,813 million, or 55 percent of revenues.
But this trade also brought communication—with ideas and critiques circulated around the world.  The old silk roads similarly were passages not only for goods, but knowledge. They helped shape our world, not only materially, but spiritually, just as the mix of commerce and communication on the Electronic Silk Road will reshape the world to come.
October 28, 2013 at 5:46 pm
Posted in: Consumer Protection Law, Cyberlaw, First Amendment, Intellectual Property, International & Comparative Law, Privacy, Privacy (Consumer Privacy), Privacy (Electronic Surveillance), Symposium (The Electronic Silk Road)
Print This Post
No Comments
This week, a great group will be blogging about Professor Anupam Chander's book, The Electronic Silk Road: How the Web Binds the World Together in Commerce. Professor Chander is a leading scholar on globalization and digitization. He is Director of the California International Law Center and Martin Luther King, Jr. Hall Research Scholar at UC Davis. He has been a visiting professor at Yale Law School, the University of Chicago Law School, Stanford Law School, and Cornell Law School. He is also a dear friend. Nonetheless, it is time for us to do what we hope to do well, and if lucky, our friends do for us. That is, it is time to press Professor Chander about his work as it tries to show us how the new Silk Road operates, what it promises, what is yields, and what it threatens. Work and services are now blending, if not blended. Old rules for trade struggle to adapt to new rules for information. Where will we go from here? Join Professor Chander and our panelists including Paul Berman, Miriam Cherry, Graeme Dinwoodie, Nicklas Lundblad, Frank Pasquale, Pierluigi Perri, Adam Thierer, Haochen Sun, Fred Tung, and of course Danielle Citron and me for the fun this week.
October 28, 2013 at 6:12 am
Posted in: Intellectual Property, Political Economy, Privacy, Symposium (The Electronic Silk Road), Technology, Trade, Web 2.0
Print This Post
No Comments
Folks,
As you know Gerard and I have been working up our paper Patents, Meet Napster: 3D Printing and the Digitization of Things . It will be part of The Georgetown Law Journal Volume 102 Symposium: "Law in an Age of Disruptive Technology" which will take place on Friday November 8, 2013. There will be panels about driverless cars and mass surveillance as well. We hope to see many of you there. (RSVP at this link).
It is a great honor to be part of this lineup:
Keynote Address by Professor Neal Katyal

3-D Printing
Chaired by Professors Deven Desai and Gerard Magliocca

Driverless Cars & Tort Liability
Chaired by Professor Bryant Walker Smith

Mass Surveillance Technology
Chaired by Professor Christopher Slobogin
October 23, 2013 at 4:14 pm
Posted in: Innovation, Intellectual Property, Privacy, Privacy (Law Enforcement), Privacy (National Security), Technology, Web 2.0
Print This Post
No Comments
Danielle and I are happy to announce that next week, Concurring Opinions will host an online symposium on Professor Anupam Chander's The Electronic Silk Road: How the Web Binds the World Together in Commerce. Professor Chander is a professor at U.C. Davis's King Hall School of Law. Senators, academics, trade representatives, and pundits laud the book for its clarity and the argument Professor Chander makes. He examines how the law can facilitate commerce by reducing trade barriers but argues that consumer interests need not be sacrificed:
On the ancient Silk Road, treasure-laden caravans made their arduous way through deserts and mountain passes, establishing trade between Asia and the civilizations of Europe and the Mediterranean. Today's electronic Silk Roads ferry information across continents, enabling individuals and corporations anywhere to provide or receive services without obtaining a visa. But the legal infrastructure for such trade is yet rudimentary and uncertain. If an event in cyberspace occurs at once everywhere and nowhere, what law applies? How can consumers be protected when engaging with companies across the world?
But will the book hold up under our panel's scrutiny? I think so but only after some probing and dialogue.
Our Panelists include Professor Chander as well as:
And of course
Danielle Citron and I will be there too.
October 21, 2013 at 3:40 pm
Posted in: Cyberlaw, DRM, Innovation, Intellectual Property, Political Economy, Privacy, Symposium (The Electronic Silk Road), Technology, Trade, Web 2.0
Print This Post
One Comment
Yesterday, the New York Times editorial board endorsed the efforts of the Cyber Civil Rights Initiative to criminalize revenge porn. As the editorial board urged, states should follow the lead of New Jersey in crafting narrow statutes that prohibit the publication of nonconsensual pornography. Such efforts are indispensable for victims whose lives are upended by images they shared or permitted to be taken on the understanding that they would remain confidential. No one should be able to turn others into objects of pornography without their consent. Doing so ought to be a criminal act.
Professor Mary Anne Franks has been at the forefront of legislative efforts in New York, Wisconsin, and Maryland. Soon, I will be blogging about the work Franks and I have done with Maryland legislators. Now, I would like to shift our attention to the First Amendment. As free speech scholar Eugene Volokh has argued elsewhere, non-consensual pornography can be criminalized without transgressing First Amendment guarantees. Let me explain why from the vantage point of my book Hate 3.0 (forthcoming Harvard University Press) and an essay Franks and I are writing for the Wake Forest Law Review. Read the rest of this post »
October 13, 2013 at 8:04 am
Posted in: Criminal Law, Cyber Civil Rights, Privacy
Print This Post
No Comments
A handful of state legislatures have recently passed or considered some different proposed bills to address the harm of non-consensual pornography (often called 'revenge porn'). The topic of revenge porn raises important questions about privacy, civil rights, and online speech and harassment.
Law professor Mary Anne Franks has written previously on the topic in multiple venues, including in guest posts at Concurring Opinions. We were pleased to catch up with her recently to discuss the latest developments. Our interview follows:
**
Hi, Mary Anne! Thanks so much for joining us for an interview. This is a really interesting topic, and we're glad to get your take on it.
I am delighted to be here! Thank you for having me.
Okay, some substantive questions. First, what is 'revenge porn'? Read the rest of this post »
October 10, 2013 at 6:17 pm
Posted in: Civil Rights, Cyber Civil Rights, Cyberlaw, Feminism and Gender, Privacy
Print This Post
41 Comments
Last time, we discussed briefly that Erving Goffman's social theory gives us an interactional perspective on privacy as a social relationship of trust and discretion. But trust, like love and life, is a funny thing. Trust is sometimes confused with naivete (Marshall 1976) or hallowed by optimism (Millman 2001), but trust, and its corollary, discretion, are what makes social interaction possible. I would like us to think about privacy this way: trust and discretion are what online best practices should encourage; trust and discretion, not an individual right, are what society should actively protect.
This is not a common denominator approach (Solove 2001). I am not arguing that everything we traditionally think of as "private" is trust and discretion. Nor is this a pure social network approach (Strahilevitz 2005). I am not arguing that we should protect privacy based on the suggestion from social science research that individuals tend to share or disclose otherwise private facts about themselves when they assume that the disclosed facts will not jump from one social network to another. Professors Solove and Strahilevitz are correct in their warnings and recommendations. But I believe that protecting disclosures where trust and discretion exist add value to both of their important contributions in the following ways:
First, intimate sharing among strangers is a fact we cannot — and the law should not — ignore. Professor Strahilevitz's masterful work, A Social Network Theory of Privacy, does a good job surveying some of the social network research about sharing. But that research is in its relative infancy, as we all acknowledge. What is missing is a detailed understanding of the type of information shared with different groups of friends, particularly bare acquaintances and strangers. I hope to contribute to this understanding with the quantitative and empirical portions of my dissertation. The beta version of my surveys seem to suggest that highly intimate — determined on a subjective scale — information is often shared with veritable strangers. If sharing with strangers exists, it seems like tilting at windmills for the law to try to erect barriers that we know will fall, at best, or create perverse incentives for social sharers and private industry, at worse.
Second, trust can exist among strangers (Macy and Skvoretz 1998) and further research into the social determinants of that trust can give us the tools we need to determine when it is reasonable for judge or jury to protect the privacy interests of certain actors. Much of the social science literature about trust among strangers is in the game theory context (Macy and Skvoretz 1998, Buchan 2002, Croson 2002, Grabner-Kraeuter 2002, etc.). The quantitative studies in my dissertation have the potential to help us understand privacy among strangers outside the decision-making and consumer context, but inside the friend/social sharing context. It is, for example, too simple to say that people "sext" because they don't believe in or understand or think about or care about privacy. Nor is it enough to say that we engage with strangers in the physical world and online because we think our social networks are separate. I would like to prove that trust and discretion exist among strangers online when sufficient information exists to act as social cues for trustworthiness, with the most important cue being embeddedness, or connections to other individuals for whom the trustworthiness decision has already been made. That decision may, at times, be related to the target's position in your social network. But more likely, embeddedness is an overarching factor for which social network position is a proxy, or social network position is but one in a series of cues for embeddedness. In either case, the social science evidence does not require us to stop at social network position. We need to take another step.
Much of this work is decidedly in the work-in-progress stage. I have appreciated the comments so far and look forward to any comments, questions from the CoOp community.
September 30, 2013 at 2:04 pm
Posted in: Law and Humanities, Privacy, Sociology of Law
Print This Post
One Comment
The New York state court system this week unveiled its Human Trafficking Intervention Initiative to expand a network of pilot courts specially aimed at linking prostitution defendants with a range of social services, and offering the potential for non-criminal dispositions or reduced charges for these defendants.  The program represents an important step toward addressing the exploitation of women, men, and children through sex trafficking.  The recognition of coercion in the sex trade and of the coexistence of prostitution with needs for housing, healthcare, immigration assistance, job training, and drug treatment echo reforms in the domestic violence context to create more integrated judicial approaches to addressing the needs of victims.
These reform efforts raise the question of how much attention should be paid to the market supporters of the sex trade.  Law enforcement has tended to focus on sellers of sex, rather than its purchasers, although every state in the U.S. but Nevada criminalizes both the sale and the purchase of sex.  Our American approach, however, is not self-evident.  Sweden criminalizes patronage but not prostitution, akin to many European countries.  The NY reforms suggest further thinking about allocation of criminal responsibility.
September 29, 2013 at 10:21 am
Tags: Criminal Law, discrimination, human trafficking, legal reform, prostitution, sexuality Posted in: Culture, Politics, Privacy, Uncategorized
Print This Post
2 Comments
Recent reports of a Texas state court order requiring a divorced custodial mother's cohabiting female partner to stay away between 9 pm and 7 am while the children were in the home brings to mind the continued discrimination against same-sex couples and same-sex couples with children through custody law, despite major strides on the marriage access front.  In my 2012 article The Neutered Parent, I explore the ways in which custody law has historically been used to enforce norms of sexuality against women and sexual minorities, particularly to discipline sexuality into a marital framework.  The problem with this judicial action, of course, is that same-sex couples may not marry in Texas.  The wider availability of marriage, however, would not necessarily diminish the assumption inherent in such "morality clauses," that parental sexuality is best pursued in a marital context.  Broader access to marriage/marriage rights, including as conferred by the federal government following Windsor, should prompt us to consider with greater attention the rights of parents outside of the marital sphere.  Analysis of the latest Census data highlights the class-based disparities in who gets married and who doesn't.  Nonmarital parents constitute a significant and growing percentage of parents.  These reports raise the question of how custody law should address such realities of contemporary family life.  Is the answer to bring more parents into the marital fold?  The Texas case suggests continued reliance on heterosexual, marriage-based norms of parental sexuality.  As I discuss in The Neutered Parent, the ALI's 2002 amendments to custody provisions pertaining to parental sexuality fail to foreclose the types of thinking that animate discriminatory custody decisions.  While the ALI suggests focusing on parental "conduct," rather than relying on biased assumptions about how parental sexuality and nonmarital sexuality pertain to children's best interests, the ALI might provide more explicit criteria for what qualifies as relevant conduct.  Without such clarification, actions that might not read as "sexual conduct" in a marital setting, like a parent's private consumption of pornographic material, might look like evidence of relevant conduct in a nonmarital setting.  This is because of what I describe in The Neutered Parent as the perceived "sexual salience" of nonmarital parents in judicial determinations of custody.  Greater clarity regarding relevant parent conduct can better serve sexual liberty interests as promised by Lawrence v. Texas.
September 22, 2013 at 4:09 pm
Tags: custody, Family Law, marriage equality, sex discrimination, sexual orientation, sexuality Posted in: Constitutional Law, Culture, Privacy, Uncategorized
Print This Post
No Comments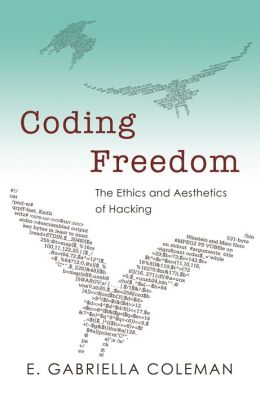 Gabriella Coleman's Coding Freedom is a beautifully written book, offering deep insight into communities of hackers. By immersing herself in the culture of free and open source software devotees, she helps us understand the motivations, goals, frustrations, and aesthetics of a frequently misunderstood movement. The stakes are high, both for those inside and outside the hacker community. Some want the term hacker to primarily denote playful creativity; others emphasize subversion of oppressive power centers; still others embrace an identity of unreasoned disruption.
Outsiders stray into such debates at their peril, and Coleman took significant risks to write the book. As an academic, she defied conventional anthropological career paths by launching an investigation of a digitally connected enclave within an advanced society.* As an observer, she risked that sub-subcultures would try to exact revenge on her for saying something they disagreed with. (It's not just the obvious targets who get hacked.) But the gambles have paid off, both within the academic community and in the broader ambit of Internet intellectuals.
Hackers are frequently misunderstood, both when praised and when damned. In the popular imagination, the computer hacker can pop up as a digital Bonnie or Clyde, fighting "the system" of opaque automation. On the other hand, former NSA Chief Michael Hayden wrote off hacker fans of Edward Snowden as "nihilists, anarchists, activists, Lulzsec, Anonymous, twentysomethings who haven't talked to the opposite sex in five or six years." The hero/villain narratives are easy to sell to Wired or Fox. Coleman gives us a much richer story.
Read the rest of this post »
September 16, 2013 at 9:40 am
Posted in: Intellectual Property, Privacy, Privacy (Electronic Surveillance), Symposium (Coding Freedom), Technology
Print This Post
One Comment
I hope those celebrating Yom Kippur had a an easy fast.
We've already seen a few clues into the famous sociologist's assumptions about privacy. As I discussed last week, Goffman seemed to fall into the trap of burdening his vision of "the private" with a negative moral judgment: we do things in secret because to do them in public would be embarrassing, discrediting, or worse. The private sphere was assumed to be the place where we literally let our hair down, literally let out our gut, and literally curse our our bosses. (And I am using the word "literally" correctly here, not according to the frustrating new definition, which will literally — ahem — make your head explode!).
In a series of short posts, I would like to flesh out what else we can learn from Goffman regarding the sociologists' assumptions about privacy. It's worth looking at Goffman, not only because of the seminal role he continues to play in sociological theory (if not methods) but because his theories are part of the culture and zeitgeist in which privacy scholars from the legal and philosophical worlds also live.
Goffman is famous, in part, for his back stage/front stage distinction in his discussion of micro- and macro-social interaction. In The Presentation of Self in Everyday Life, Goffman (1959) analyzes social interaction through an extended theatrical conceit, comparing individuals to actors on a stage. He separates the front stage, where the performance of social interaction occurs (p. 107), and the back stage, where individuals can drop the façade of performance (p. 112). And he describes them as places, or "setting[s]" (Goffman, 1959, p. 107). The back stage is a place of hiding (Goffman, 1959, p. 113), so that devices like telephones, closets, and bathrooms "could be used 'privately" (p. 112). It is also cut off from the front stage by a partition, passageway, or curtain (p. 112). The backstage, then, is defined by providing the performer with a private space—like a home, a green room, or a bathroom—to do certain necessary things away from an audience.
This sounds like a perfect tool for supporting spatial assumptions about privacy. But that would be taking Goffman too literally.
Perhaps we should resign ourselves to the idea that Goffman is a moralist who has a limited view of privacy as a place for deviance. My previous post certainly offered strong evidence of that. But, again, that might be taking Goffman too literally. More importantly, it misses what I feel is his greatest contribution to the study of privacy from a sociological standpoint.
Consider Goffman's (1972) explanation for why staring and "intrusive looks" (p. 45) are, to use his words, "invasions of privacy." Staring, Goffman (1963) writes, is not an ordinary or appropriate social interaction: it discriminates against the target and puts him "in a class apart" (p. 86). You stare at zoo monkeys, not people, so the invasion of privacy must either be a threat to the victim's dignity as an end in himself, per Kant, or a breach of some implied duty that individuals owe one another. Goffman, true to his sociological roots, argues the latter, calling it a duty "civil inattention" (p. 85). This has groundbreaking implications for the study of privacy.
Civil inattention is a form of polite recognition of strangers, manifesting itself in nods of acknowledgment alongside a respectful modesty not to intrude where you do not belong. Staring at a physically injured or deformed bystander is the antithesis of civil inattention. In this example, the target might consider his injury "a personal matter which [he] would like to keep private" (Goffman, 1963, p. 86), but the fact that it is visible makes it publicly obvious. This obvious injury "differs from most other personal matters"—namely, those personal or private things that go on in the private sphere—because everyone has access to the injury regardless of how much the target would like to keep it secret (Goffman, 1963, p. 86). We are told not to stare precisely because the behavior's abnormality disrupts the normal course of social interaction. It has been known to cause fear and flight (Ellsworth, 1972).
And so, as bystanders in general, we owe a duty to other individuals to treat them with discretion. Every interaction includes bystanders' social obligation to protect social actors so that their interactions can continue. We have a "tactful tendency … to act in a protective way in order to help the performers save their own show," Goffman (1959) writes, using his theatrical conceit to analogize to everyday social interaction (p. 229). We show extra "consideration" for novice performers, i.e., the young, who, because of the likelihood of mistakes, could damage ongoing social interaction by lapsing, forgetting how to behave, or brazenly engaging in asocial behavior, like nail-biting, nose-picking, or staring (Goffman, 1959, p. 323, 132). This tact is simply another word for discretion and respect: the knowledge that he is a beginner is appropriately set aside and ignored so that the performance can continue despite his mistakes. We also owe a measure of "tactful inattention" to neighboring conversations and nearby individuals to guarantee the "effective privacy" of others, a principle colloquially encapsulated by the phrase, "keep one's nose out of other people's" business (Goffman, 1959, p. 230). Privacy invasions, therefore, are not simple intrusions into personal territory or the disclosure of negative behaviors; rather, they are socially inappropriate behaviors that violate the trust and discretion we owe others.
Privacy-as-trust and discretion is also captured in Goffman's early essay, The Nature of Deference and Demeanor (1967). Deference conveys respect "to a recipient or of this recipient, or of something of which this recipient is taken as a symbol, extension, or agent" (p. 56). In doing so, deference certainly imbues others with value and dignity; but that is merely a byproduct of the overarching purpose of creating a path for interaction. Rules of deference and respect constitute "rules of conduct which bind the actor and the recipient together" and "are the buildings of society" (Goffman, 1967, p. 90). In others words, they cue others as to our potential as interaction partners. This is the role of privacy. It creates a sense of confidence that allows people to share.
Teasing out this argument is how I would like to spend the remainder of my posts for the month. It highlights the central theoretical contribution of my dissertation.
And with that "Who-Shot-J.R."-style cliffhanger, I leave you… for now.
September 15, 2013 at 3:00 pm
Posted in: Law and Humanities, Privacy, Sociology of Law
Print This Post
4 Comments
When last we spoke before the Jewish New Year (Shanah Tova, u'metuka to all who celebrate and G'mar tov as we approach the Day of Atonement), we had only begun to touch on the sociologist's assumptions about privacy. In that post, I used the example of the sociologist Robert Maxwell's assumption when he was studying sexual practices and social mores that "private" automatically referred to a "secret" or "hidden" space. I do not think, and did not mean to imply, that Professor Maxwell set out to study privacy per se; rather, it is clear from his discussion and his notes that the private world was a hidden world separated by walls. That's why he studied wall construction permeability when he wanted to determine the pervasiveness of sexual norms.
The limitation to spaces is only one problem with the traditional sociologist's assumptions about privacy. Another has to do with secrets. An entire branch of sociology focuses on secrets, which may indeed be a subset of the entire world of so-called private things. But too often, sociologists burden their discussions of private secrets with a normative moral weight: that is, a secret is private, or must be kept private, because it is deviant.
In his seminal article, The Sociology of Secrecy and of Secret Societies, Georg Simmel concluded that privacy is a "universal sociological form" defined by hiding something. It is universal in that we do it all the time: If all relationships between people are based on knowing something about each other, keeping certain facets of ourselves hidden can define those relationships. This does not necessarily mean that the person who knows more about us is more correct in his assessment of who we are; rather, different pictures of us are true for different people. Secrecy, therefore, allows us to do things and maintain relationships we would not otherwise be able to in a world of complete knowledge.
Simmel's theory has one distinct advantage over any conception of privacy based on spaces: his discourse on secret societies can help us understand when a secret has ceased to become private. Privacy-as-separation fails in part because it is too strict—privacy can be eroded when one other person gains access. For Simmel, a secret can maintain its private nature, its inherent secrecy, throughout a group of people when keeping the secret is part of the identity of that group. Members of secret societies "constitute a community for the purpose of mutual guarantee of secrecy." They define themselves by engaging in rituals and through separation from the rest of society. This does not just happen in cults; social cliques turn their backs on others or deny conversation to outsiders and groups of friends maintain each others' secrets all the time. In all cases, the group is defined by what it knows and it expresses its privileged status by closure.
A mentor mine, the sociologist Diane Vaughan, connected this conception of secrecy with intimacy in her study of how couples break up. "We are all secret-keepers in our intimate relationships," Professor Vaughan argues. Secrets can both enhance relationships, by smoothing over differences or by creating the intimacy of co-conspirators, and contribute to their collapse, by allowing plans to be developed without open inspection, intrusion, consent, or participation from others. And Erving Goffman would agree that this type of secrecy is an important element of privacy. "If an individual is to give expression to ideal standards during his performance," Goffman writes, "then he will have to forgo or conceal action which is inconsistent with these standards." In this view, privacy is the concealment of things that contradict an individual's public facade: the "private sacrifice" of some behavior will permit the performance to continue. This is what Goffman's famous back stage is really for. It is not, as a spatial theory of privacy would suggest, a room, stall, or secluded place; rather, it is the locus of private behavior, of secrets. For example, servants use first names, workers laugh and take breaks, and management and employees may eat together and converse informally. In some cases, this culture is associated with a space; but it is what we do in the backstage, the secrets we hide there, that defines it.
But the central failure of assuming privacy as something to do with secrecy is the tendency to conceive of those secrets as discrediting, embarrassing, or, to use the sociologist's term, deviant. Deviance refers to behavior that violates the norms of some group. A tilt toward deviance, in turn, places a severe limitation on using secrecy to justify a legal right to privacy: if our secrets are so discrediting, society would rarely, if ever, see a need to protect them.
Much of the sociological discourse on secrecy and intimacy as it relates to privacy devolves into a normative moral judgment about those secrets. Despite the fact that he professes to make no such judgments, Goffman's view of secret, hidden behaviors, for example, has a decidedly negative bias. The back stage is littered with "dirty work" and "inappropriate" conduct done in "secret" if it was fun or satisfying in some way. From this introduction of the back stage, Goffman only further burdens it with a normative twist. People "lapse" in the back stage, drifting toward indecorous behavior. They laugh at their audience, engage in mock role-playing, and poke fun through "uncomplimentary terms of reference." They derogate others and brazenly lie and keep "dark" secrets." Behind involvement shields, individuals do "sanctionable" or "unprofessional" things, like nurses smoking in a tunnel or adolescent horseplay outside of the view of others. Goffman also points to the little misbehaviors—activities he calls "fugitive involvements," no less—that you can engage in when outside the public view:
While doing housework: You can keep your face creamed, your hair in pin curls; … when you're sitting at the kitchen counter peeling potatoes you can do your ankle exercises and foot strengtheners, and also practice good sitting posture. … While reading or watching TV: You can brush your hair; massage your gums; do your ankle and hand exercises and foot strengtheners; do some bust and back exercises; massage your scalp; use the abrasive treatment for removing superfluous hair.
Privacy, then, is about concealing bad things, not just concealment in general. The anonymity provided by privacy does not merely allow someone to do something different; rather, it allows him to "misbehave," to "falsely present[] himself, or do the "unattractive" things inappropriate in the public sphere.
One of Goffman's major works, Stigma, is entirely concerned with negative or inappropriate behavior. That may sound like an uninspired conclusion given the title, but what is most telling is not the mere recitation of stigmatizing activities and things, but rather the implication that the private sphere is defined by stigma. Stigmas are "discrediting," "debasing," and "undesirable." They are "secret failings" that make us "blameworthy" and "shameful."
It is hard to deny the moral dimension to this discussion of private behaviors, activities, and symbols. They are stigmatizing, at worst, or dissonant with normal social interaction, at best. In either case, there is a moral dimension that burdens privacy with an attendant profanity and that profanity does violence to our ability to protect privacy thus understood: if the private sphere is characterized by dark secrets, or behaviors and activities that society refuses to tolerate, it is unclear how a right to privacy could ever exist.
September 9, 2013 at 2:23 pm
Posted in: Law and Humanities, Privacy, Sociology of Law
Print This Post
4 Comments
Many have blamed American militarism on George W. Bush. Whether cast as cowboy, crusader, or dupe of the Angler, the ex-president was a convenient scapegoat. By 2008, voters felt comforted that neither the technocrat Obama nor the veteran McCain would recapitulate the tragedy of Iraq. And yet here we are, five years later, with both men uniting behind another "intervention."
With the Bush bogeyman gone, the new war drive raises deep questions about the US political system. The Syria proposal is so at odds with what the American people want, what the world appears to want, and what even many of its intended beneficiaries want, that the question arises: what does the Administration know that we don't? What gives them confidence that the US can accomplish its "three missions" in Syria? Andrew Bacevich puts the question plainly:
If you think back to 1980, and just sort of tick off the number of military enterprises that we have been engaged in that part of the world, large and small, you know, Beirut, Afghanistan, Iraq, Yemen, Somalia — and on and on, and ask yourself, 'What have we got done? What have we achieved? Is the region becoming more stable? Is it becoming more democratic? Are we enhancing America's standing in the eyes of the people of the Islamic world?' 'The answers are, 'No, no, and no.' So why, Mr. President, do you think that initiating yet another war in this protracted enterprise is going to produce a different outcome?
The other "big story" of the summer helps explain the hubris. If you had access to an intelligence apparatus as pervasive and expert as NSA/DIA/CIA/NGA et al., would you think you were missing anything? The lesson of history is that conflict is unpredictable, and can quickly spin out of control. But the dream of mass surveillance is mastery and control. Precrime, prewar, all manner of incipient evils: with enough anticipatory knowledge all can eventually be modulated away and conquered.
Read the rest of this post »
September 8, 2013 at 1:23 pm
Posted in: Military Law, Privacy, Privacy (National Security), Technology
Print This Post
7 Comments
One of the legal academy's top thinkers on matters of encryption and privacy (Michael Froomkin) has this to say today about the latest bombshell NSA revelations:
I used to say, we don't really care if the NSA is reading our traffic, because if they are, the secret is so valuable they won't waste it on anything but the most important national security matters. The Snowden revelations suggest that wasn't completely right — there was some information sharing with civilian domestic law enforcement, although it was obfuscated in ways that undermined the constitutional guarantee of the right to confront witnesses against you. More importantly, the fact of the Snowden revelations mean that the cat is out of the bag, so the disincentive to use the information will be greatly reduced.
In other words: what's the best way to eviscerate privacy protections that are adjudicated on the basis of expectations of privacy? Lower everyone's expectations.
September 5, 2013 at 9:29 pm
Posted in: Privacy
Print This Post
One Comment
Following up on the last post, I just wanted to recommend this essay on the nature of fine print in today's society:
The Treachery of Images[,] probably Magritte's most famous [painting], shows a well-rendered pipe above its own textual disavowal: "ceci n'est pas une pipe" – or, "this is not a pipe." In the most obvious reading of the painting, Magritte is said to be pointing out the unbridgeable divide between representation and reality.
Contracts and (particularly) advertisements that use fine print operate on a similar level. The ad's loudly stated, carefully worded attractions are representations of a proposed deal, the legitimacy of which the fine print discretely disavows. "This is not the deal," the fine print says. On the subject of Magritte's painting, Foucault speaks of an "operation cancelled as soon as performed," a line that might as easily apply to advertising that offers deals too good to be true.
Foucault's second reading of The Treachery of Images is a little subtler. He suggests that what the sentence "ceci n'est pas une pipe" actually refers to is itself: "this is not a pipe" is not a pipe. In recent years it has become common for fine print to include "unilateral amendment provisions" that entitle the company to change the terms of the deal at anytime as long as they give you written notice. In such cases, the fine print is also referring to itself when it whispers "this is not the deal."
When people ask me why I'm critical of "notice and consent" in privacy law—well, this is why. The language in so many of these "contracts" is so one-sided, and so open to change over time, that trying to "control one's data" is a mug's game.
September 5, 2013 at 11:30 am
Posted in: Consumer Protection Law, Contract Law & Beyond, Privacy
Print This Post
One Comment
It is always a pleasure to join the Concurring Opinions community, one that I find supportive and tough, insightful and witty. I hope to contribute to ongoing discussions, raise a few eyebrows and bring some new perspective to issues of great concern to us all. Thanks to the incomparable Danielle Citron and the Con-Op community of leaders for having me on this month, and thank you in advance to all the readers for indulging my interest in sociology and privacy.
That is what I'd like to write about this month. My research is on the law and sociology of privacy and the Internet, but I am particularly concerned with the injustices and inequalities that arise in unregulated digital spaces. This was the animator of my previous work on bullying and cyberharassment of LGBT youth. This month, I would like to speak more broadly about how sociologists (I am completely my Ph.D. in sociology at Columbia U) talk about privacy and, by the end of the month, persuasively argue that we — lawyers, legal scholars, sociologists, psychologists, economists, philosophers and other social scientists and theories — are, for the most part, thinking about privacy too narrowly, too one-dimensionally, too pre-Internet to adequately protect private interests, whatever they may be. But before I get there, let me start small.
Many of us are familiar with the work of legal and economic privacy scholars, from Dan Solove to Alessandro Acquisti, from Jeffrey Rosen to Larry Lessig and Julie Cohen. All incredibly smart and insightful academics who have taught me much. But many are less familiar with sociologists like Robert J. Maxwell (not to be confused with the Robert Maxwell who produced "Lassie") who's work I would like to discuss briefly. I argue that Maxwell's work evokes a typically narrow conception of privacy too common among sociologists: that privacy is, at best, about mere separation from others and, at worst, about the space for deviance.
Maxwell wanted to know about the presence of premarital sex in preindustrial societies. So, using an established data set including all sorts of details about these societies, Maxwell decided to look at the connection, if any, between sexual norms and, of all things, the permeability of wall construction materials. The codings for whether sex was allowed ranged from "premarital relations not allowed and not sanctioned unless pregnancy results" to "insistence on virginity; premarital sex relations prohibited, strongly sanctioned in fact rare." Wall material codings ranged from the relatively impermeable "stone," "stucco," "concrete" and "fired brick" to "nonwalls" (literally, no walls, or temporary screens). He was working off the glass houses hypothesis — people who live in glass houses will not throw stones. Therefore, he thought that the more permeable the wall, the less rigid the antisex norms.
He was right.
He found that there was inverse relationship between the permeability of the materials used in wall construction and the rigidity of the norms regulating premarital sex for women.
The data provide a simple, though imperfect, proxy for talking about privacy in a discrete social unit. Walls are barriers to knowledge about what's going on behind them (though, not impenetrable barriers, see Kyllo v. United States, 533 U.S. 27 (2001) (heat sensors used to pierce the wall of a home)). Strong anti-premarital sex norms existed in communities that could afford to have them, i.e., communities that had impenetrable walls to create hiding spaces. Communities without walls or hiding places more likely had their members have sex out in the open or, at least, in view of others. They could not afford or were not able to have strict antisex norms.
This tells us two things about how sociologists study privacy.
First, sociologists tend to think about the private as separate from the public and indulge in an oft-used spatial analogy. In fact, they're not alone. Much of the social science literature uses the rhetoric of spaces, territories, walls, and other indicators of literal separation to support theoretical arguments. For example, Joseph Rykwert, an historian of the ancient world, argued that there was a direct correspondence between ancient conceptions of privacy and the women's rooms in the home, on the one hand, and public behavior and the men's rooms, on the other. The distinction in the home was literal. In his work on secret societies, Georg Simmel not only argued that "detachment" and "exclusion" were necessary for the success of a secret organization, but analogized the role of the secret to a wall of separation: "Their secret encircles them like a boundary, beyond which there is nothing." Erving Goffman, a preeminent sociologists whose work almost every undergraduate reads in a Sociology 101 course, built his entire microsociology theory of how people behave in public around a theatrical conceit that distinguished between the "front stage," where the action happened, and the "back stage," where the actors could kick back. And so, when the Maxwell wanted to study sexual intimacy in pre-industrial societies, he chose to study wall construction, material permeability, and hidden spaces to determine if there was a relationship between intimacy norms in the greater society and private behavior.
But conceiving of privacy as sequestration or as a hidden space has its limits. Neither Goffman nor Simmel ever really meant their analogy to be put into practice. Both wrote much about how privacy could exist in public, in crowded rooms and when you around many other people. And yet privacy-as-sequestration in a space permeates the law of privacy, from the continued sanctity of the home to old cases like Olmstead v. United States, 277 U.S. 438 (1928), that hinged privacy invasions on an actual, physical trespass. Some sociologists appear to be guilty of the same lack of imagination that Justice Brandeis called out in his Olmstead dissent: "The protection guaranteed by the amendments is much broader in scope. The makers of our Constitution undertook to secure conditions favorable to the pursuit of happiness. They recognized the significance of man's spiritual nature, of his feelings and of his intellect. They knew that only a part of the pain, pleasure and satisfactions of life are to be found in material things. They sought to protect Americans in their beliefs, their thoughts, their emotions and their sensations. They conferred, as against the government, the right to be let alone-the most comprehensive of rights and the right most valued by civilized men."
The second thing this approach to the study of privacy tells us about sociologists and privacy is that they, and many other scholars, burden privacy with a moral dimension. They associate privacy and private places with deviance. This is where I will pick up in my next post.
September 3, 2013 at 4:15 pm
Posted in: Constitutional Law, Law and Humanities, Privacy, Sociology of Law, Uncategorized
Print This Post
2 Comments